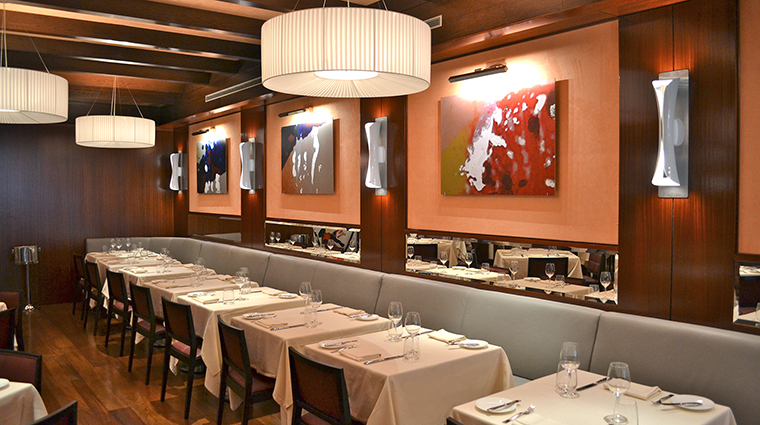 Chef Michael White, one of New York City's kings of pasta and head of the Altamarea Group (Marea, Osteria Morini, Ai Fiori, etc.), has made a surprising move in Soho — opening a steakhouse. Of course, Costata is an Italian steakhouse named after the Italian word for "rib-eye," the restaurant's signature steak-for-two dish.

You can expect all the best elements of Michael White's cooking here, including rich, decadent pastas and a fresh, bright approach to seafood. Spread over two floors, Costata has a peaceful ground-floor dining room and livelier upstairs space where well-dressed locals sip martinis at the bar while waiting for a linen-draped table. Once seated, the temptation might be to jump straight for the steaks, but don't skip the crudo — raw selections such as branzino with colatura, baby fennel and radish are a lovely light start to the meal. Divine pastas are recommended as a side dish to steaks — Costata is an Italian-inflected steakhouse, after all — but are equally superb as appetizers, when they aren't competing with the dry-aged meat for your attention.

Comfortable and elegant, Costata also has an excellent cocktail and wine list — better than it has to be at a steakhouse. Attentive, helpful service is the finishing touch on a satisfying night out in stylish Soho.
Also included, the Altamarea Group's Ai Fiori and Marea. Original article here.